`First Gimik
Tina, Caralyne, Ericka and I traveled to Pedro Gil to meet Mara at Robinsons. Then we went straight to UP to get Form2. But what luck, the registrar's office was closed. So gala time. We had our shot at Kameraworld.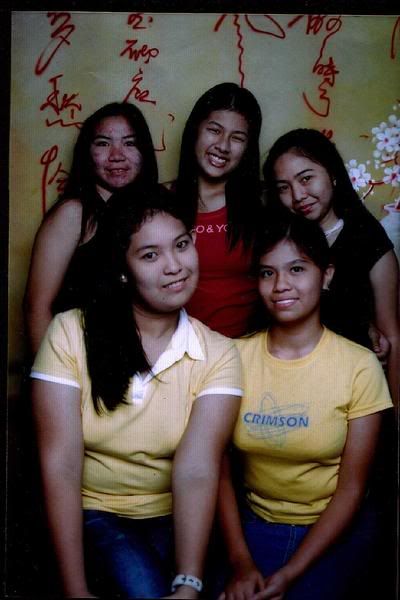 We saw Ms. Vecino at the food court. we talked a lot about schools and everything! Ang ayo daw ng galaan namin! Hehehe!
At uwian, OMG adventure! And I'm sooo tired na kaya di ko na kukwneto! Huh!