`Wed Pics + New skin`
Bid farewell to Bohemain garden, because for June (or until I want it) this will be my template. No need to explain the background (anyway, I wasn't the one who made it. Hehehe!).
In my previous template, there's no scroll bar at the bottom of the main pane. But now, you'll have the chance to see the "other side". And because of the heck:), I'll let you see more of it. So here it goes: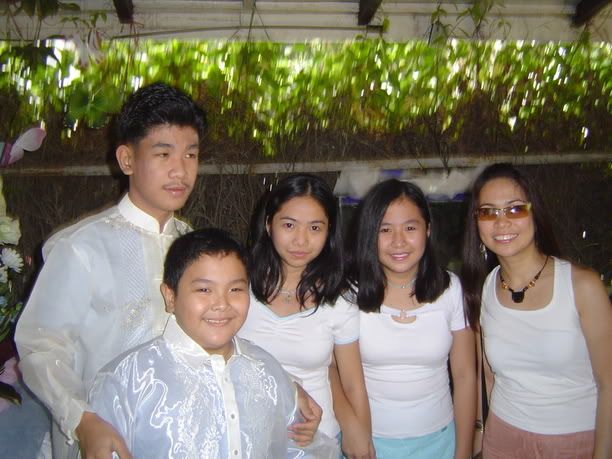 Kuya John, my brother, me, Jing, ate Janice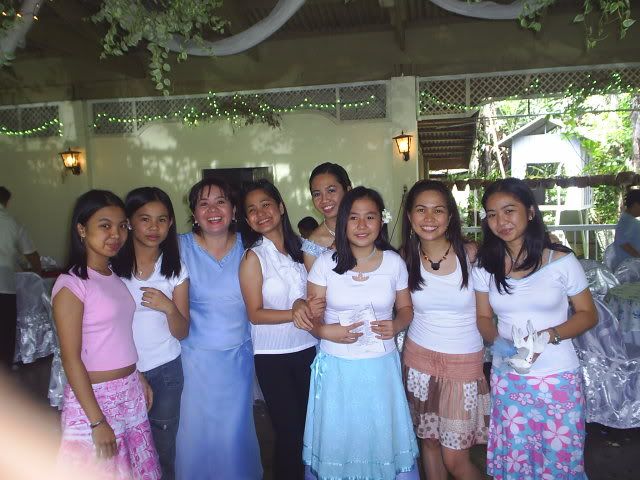 Len, Bambi, auntie Wowie, ate Myla, ate Apple, Jing, ate Janice and me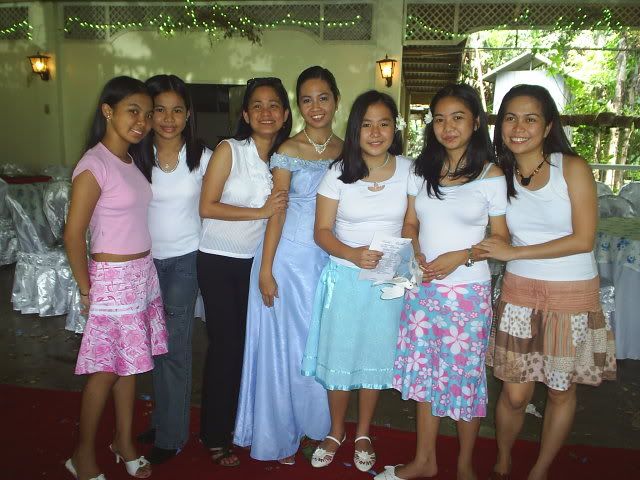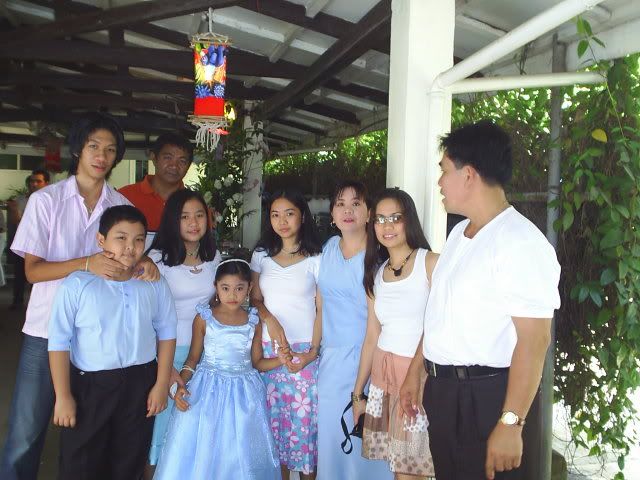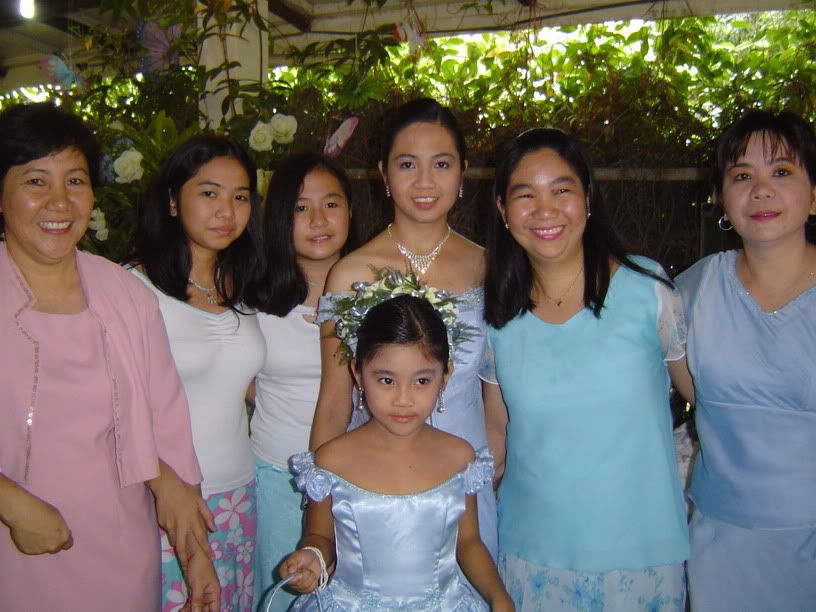 My mum, me, Jing, ate Apple, auntie Inday, auntie Wowie, Nicole
My uncle who was the groom, kuya John , GBoy, me, Jing, kuya Karl, ate Janice, ate Apple, auntie Wowie and the flowergirl, Nicole.
We have over 200 pics but majority of it concerns the wedding itself. And file names are in numbers so I'm having a hard time choosing what to submit in the photo host. But anyways, I hope you enjoyed it:)