Classroom Pics!
Yeah! Classroom pics! We shot this at St. Peter's room during lunch break! Although we're not supposed to stay in the classrooms because of some reasons, of which, I guess you know. Shut up! Don't tell them that we did stayed even if I'm a Campus Disciplinary Officer! Abusing of Power- yeah- and it really comes when you're on it. But glad BAR-B-QUE didn't caught us! Hahaha!
Oi Luk was the caption. O diba ang gagaling mag inarte!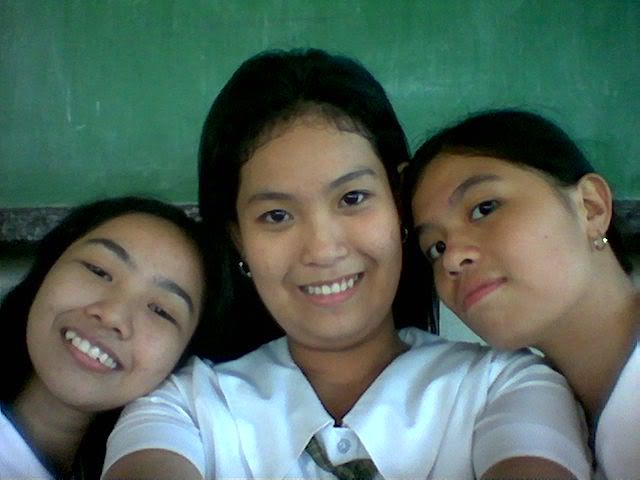 This one is also cute! Wala si Mara, kasi, siya ang nagpipicture. Wala si Tina, kasi, nagwawalis sa kabilang klasrum!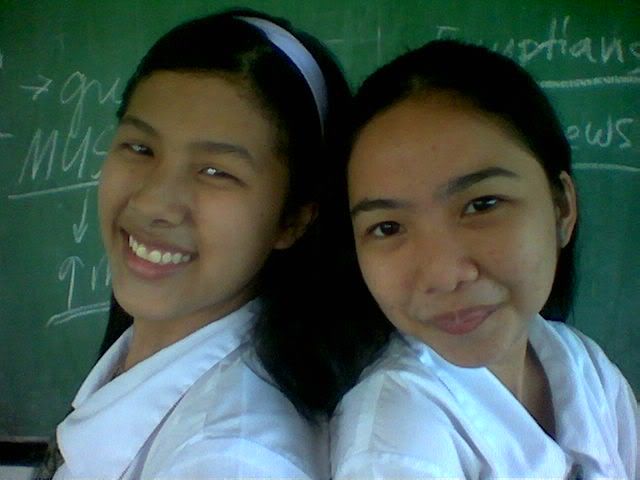 Forever Friends. Stick Together Like a Bubble Gum.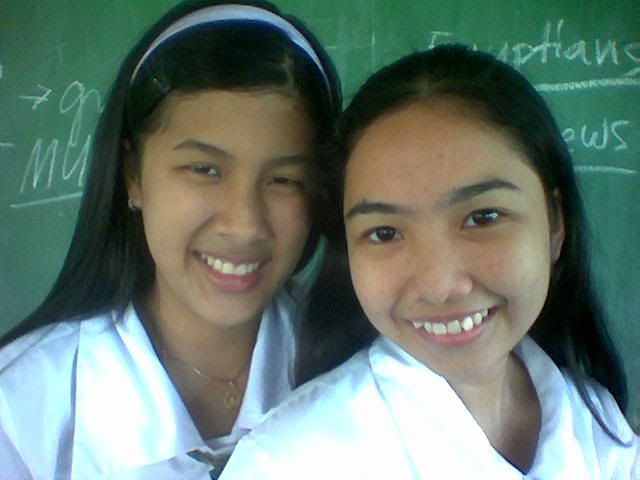 Lam kong pangit ako dito. Kaya wag nio nang ulitin pa!
It's our turn naman ni Erika. If ever sawa na kayo samin ni Mara!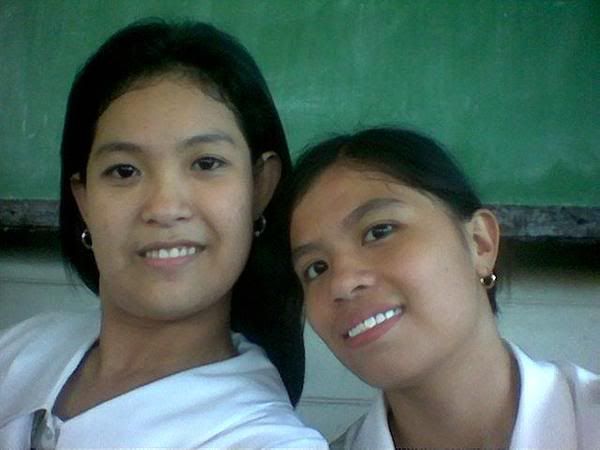 Erika and Caralyne naman!
There's nothing left. And we already went down. We were afraid to be caught!
My SPECIAL THANKS goes to,Carmina MARA Yuson Racela for the pics.
And of course, to my tropa:
Cristofen Ann Marret Posadas Alamil
Even if nasa St. Therese na siya,
Kahit na parati niya akong inaaway! Hehehe!,
Caralyne Joy Francisco De Belen
My friend na classmate ko nung 2nd year
Na kaparehas kong baptized!
Thanks to all of you- You who made my life in St. Joseph's Academy spicy, happy and superb!
I love you all
I'm always here ^^, up there, for all of you