Christmas Post
Merry Christmas Philippines! Merry Christmas World!
And since I have a fever (which was caused by my nasty tonsilitis), I'll have my recap precise and fleeting.
The Day we said...Hale
That was the title of the Hale Concert held last December 12, Monday in our school. But before the popular Champ came into the scene, there was first a showcase of talents from our very own Josephians. BSG, Marck_says, Blithe, Spinach and I forgot the last one but to see, they were all five.
Hale sang only 10 songs for us. I can't name them all but here are some, The Day You said Goodnight which was so hackneyed that hearing it on airwaves makes me shut them off but hearing and seeing it Live was different, I must admit. Then the other was Blue Sky, Broken Sonnet, Neon, Kung Wala Ka, Kahit Pa and et cetera. I'm not familiar with some of their songs because I'm not a fanatic. But I must say that Champ's so good looking and fetching!
And here are the pics....some of it.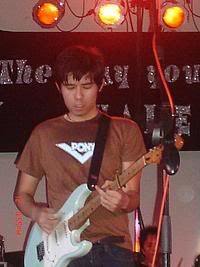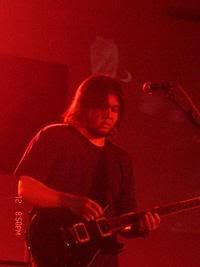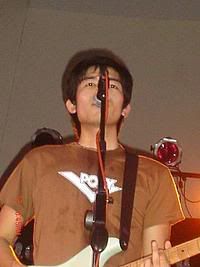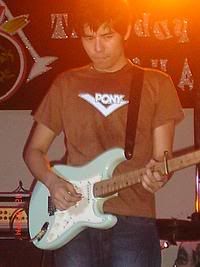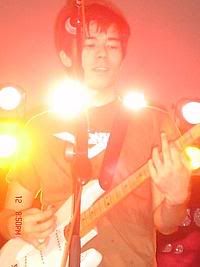 Intramurals 05- 06
Because I'm not that athletic, I only arrived at two events: A-Z (volleying the ball from beginning from A) and Skin the Snake. But though the circumstance, I still got injured! I don't know if I'll be glad that at last I had a casualty or I'll be sad because the bruise I had on my knees was a bit painful that it hindered me from walking the norm.
For Simon, we only have two games to look after: Basketball girls and Badminton Boys. The Championship will be on next year because the games were delayed because of the rain.
Movie Marathon at Chester's place!
On the first half we had Charlie and the Chocolate Factory and Cannibal Holocaust! Charlie was cute and the latter film was so brutal, ruthless, cruel, vicious, fierce, pitiless, heartless and inhuman! On the second day, we had The Girl Next Door, Underworld, Miss Congeniality 2 Armed and Fabulous and we weren't able to finish Ice Princess and The Prince and Me but that was fine. We'll have the Third sequel watching The Notebook, Mean Girls, A Cinderella Story and What A Girl Wants.
I really had a great time watching those films with my friends although at times we all can't concentrate because there's a great deal of a blab.
again...Merry Christmas to all Bloggers and readers! May this season makes us all HAPPY not beacsue of mercenary reasons but because we still have a great deal of things to be happy and thankful for despite of the struggles we're up to!
CHEERS!