Y.E. Sponsorship
Youth Encounter!

It has nothing to do with my life as a Josephian. But it's okay. Anyway, I'm the owner of this blog. Just kidding. I'm just like this most of the time (but somehow unconscious about it!).

This was taken in our dormitory and pics do not portray the sufferings we had gone through! But it's fun to serve anyway, especially if it's for HIM (you-know-who but not he-who must-not-be named. Got it? If not, bet you don't read Harry Potter!).

We were busy throughout the day but memories are supposed to be captured! And though the heck, we still managed to pose! And here are some of our pics!




L-R: Mei, Ella and Me
This was the first pic we got when we came there.




L-R: Carmina, Helenne and Me.
I don't know if this was the second. Bare with the shadow!




From top: Me, Mei and Rimma
From bottom: Carmina and Helennee.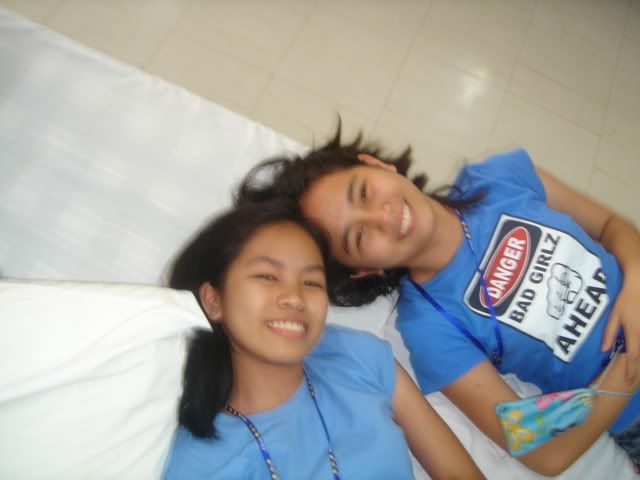 L-R:Helenee and Ella
Oh diba ang saya nila!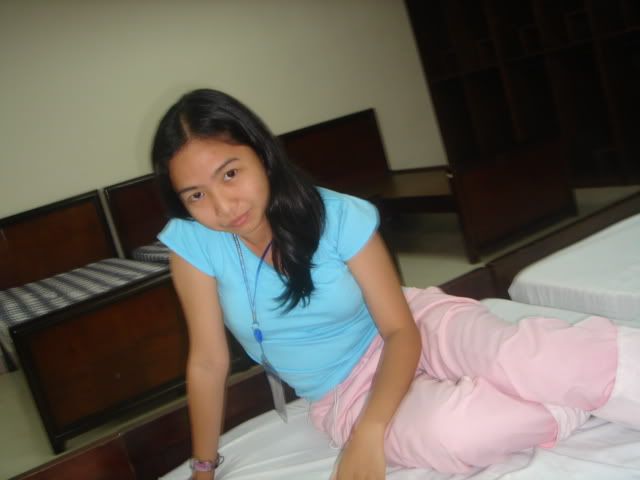 I can't think of a better pose!




L-R: Mei and Carmina
Guess the cutest pic inside the memory stick!




L-R: Sheena and Mei
On the other side of the bed was Helenee.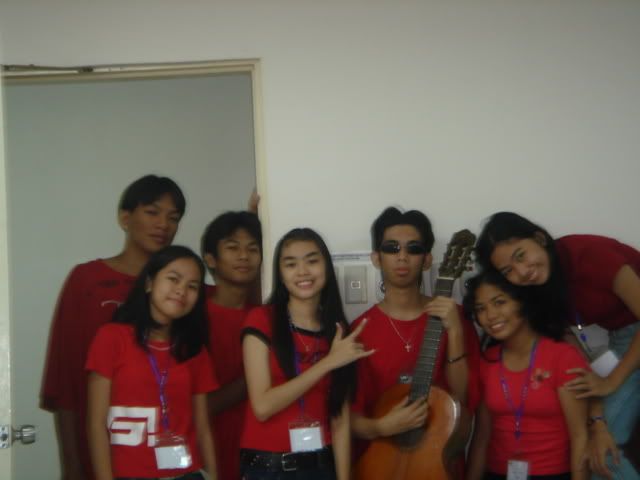 Mart, Helenee, Joal, Diane, JR, Mei and Me
This was on taken April 23, Saturday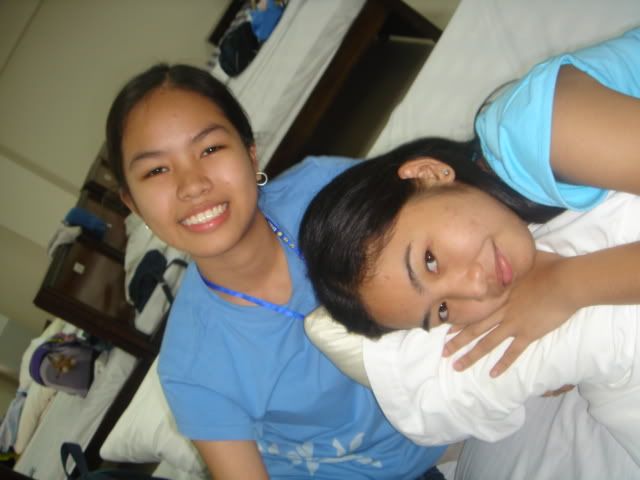 Huggin' the pillow tight!
Helenee, Rima, Mei, CArmina and me!
One of our numerous congested pics!
The Y.E. boys. try to notice that they're always there at the door.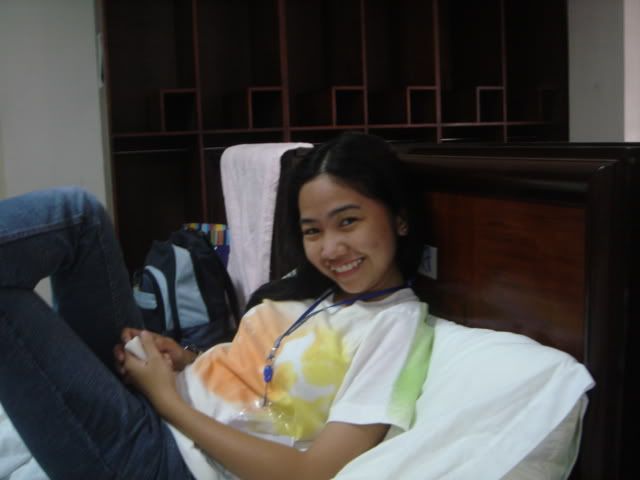 Proud of my self decorated shirt. I made it during our Chemistry days- as a project.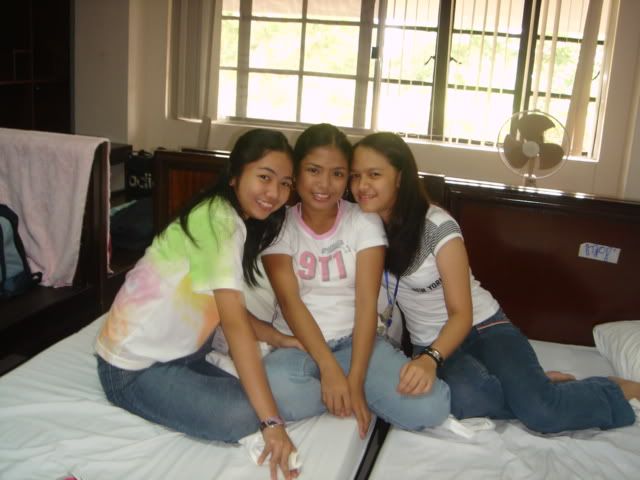 Me, Mei and CArmina.
One of my favorites!
Mei, Me, Carmina
Another variation of the proceeded pic- the difference (And it's so obvious), I'm on the center.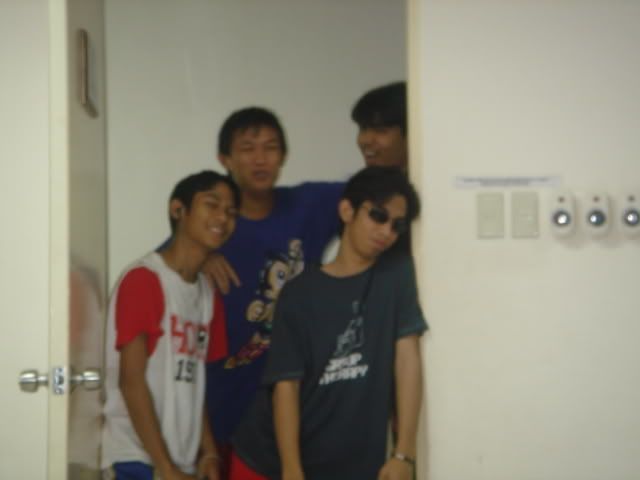 Joal, Mark, Robin and JR.
I told you, they're always there.*grins*
Me, Mei and Helenee
Product of idle hands!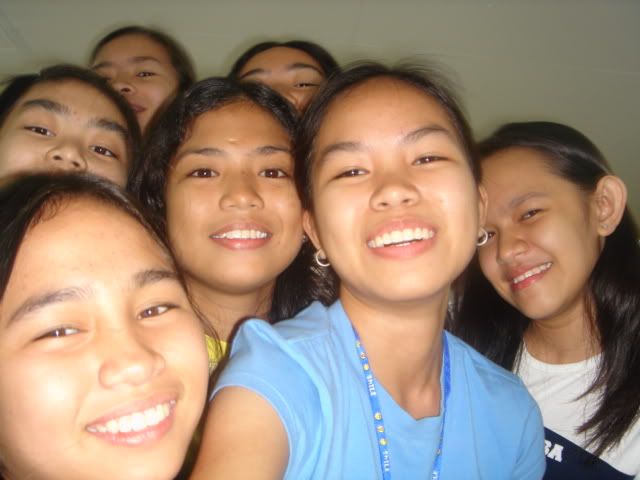 Hardly seen: Rachel and Me
Sandwiched by Ella and Helenee: Diane, Mei and CArmina
Captured by a professional photographer!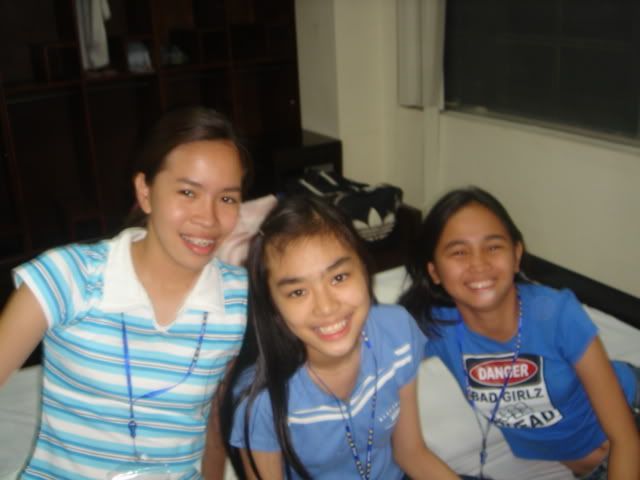 Rachel, Diane and Ella
Girls just wanna have fun!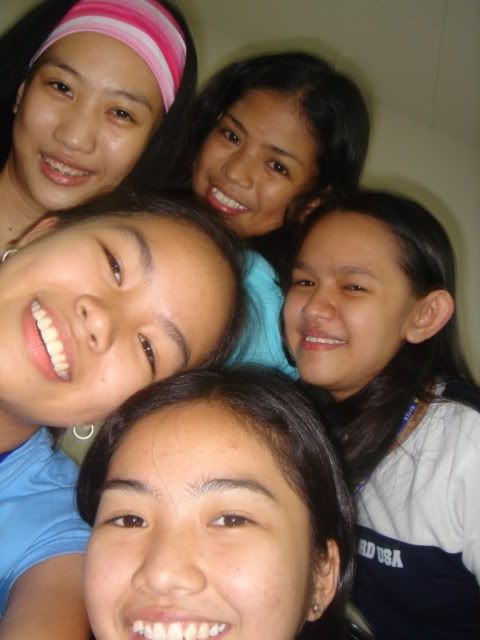 Rima, Mei, Carmina, Helenee and Me.
This was printed out at Picture City Digital at Alabang Town Center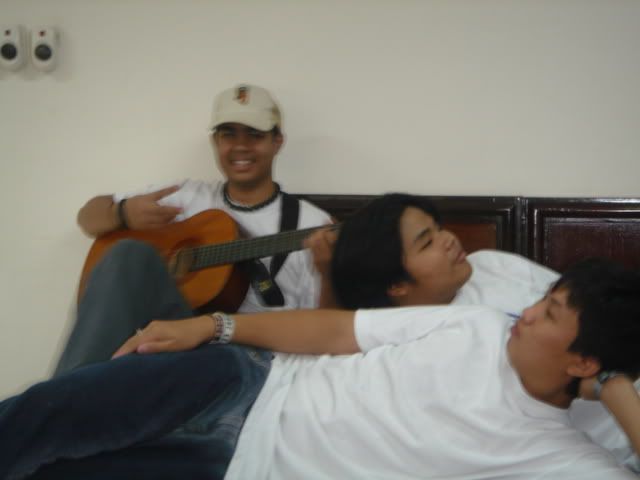 Robin, MArk and Heinz
Doing an MTV? Inside a dorm? Funny!
>>>Thanks Carmina<<<
>>>And to all my Youth Encounter #7 classmates<<<
>>>The memories that you shared with me is enough for me to treasure you all for a lifetime<<<
>>>Hope to bond with you all again<<<
Until next time,

I told you, its' a hard job being a sponsor. Proof: My EYEBUGS and Pimples!